Markus Reiterberger
Date of birth: 9th March 1994
Nationality: German
Markus 'Reiti' Reiterberger was still an up-and-coming youngster in 2011, when he competed in his first races on the international stage with BMW. Together with BMW and Werner Daemen's team, he celebrated numerous successes in the following years and the Bavarian rider is now an experienced champion. In 2018, Reiterberger became European champion in the FIM Superstock 1000 European Championship. He has claimed the title in the International German Motorcycle Championship (IDM) on four occasions: 2013, 2015, 2017 and 2022. He also completed the entire FIM Superbike World Championship season with BMW in 2016 and 2019. Reiterberger has been the regular rider for the BMW Motorrad World Endurance Team since its debut season in 2019/20, contributing to success with his speed and extensive BMW experience.
Ilya Mikhalchik
Date of birth: 17th August 1996
Nationality: Ukrainian
Ilya Mikhalchik impresses with his speed, his determination and his meticulous work – and he has quickly attracted attention in international motor racing. In 2018, he completed his first season with BMW, securing the title in the International German Motorcycle Championship (IDM) at the first attempt with Werner Daemen's team. He won his second and third IDM titles in 2019 and 2021. Last season, his great results in the FIM Superbike World Championship caused a stir when he appeared in place of the injured Michael van der Mark on the BMW M 1000 RR. Just like Reiterberger, Mikhalchik has been applying his speed and ability in the BMW Motorrad World Endurance Team since 2019/20.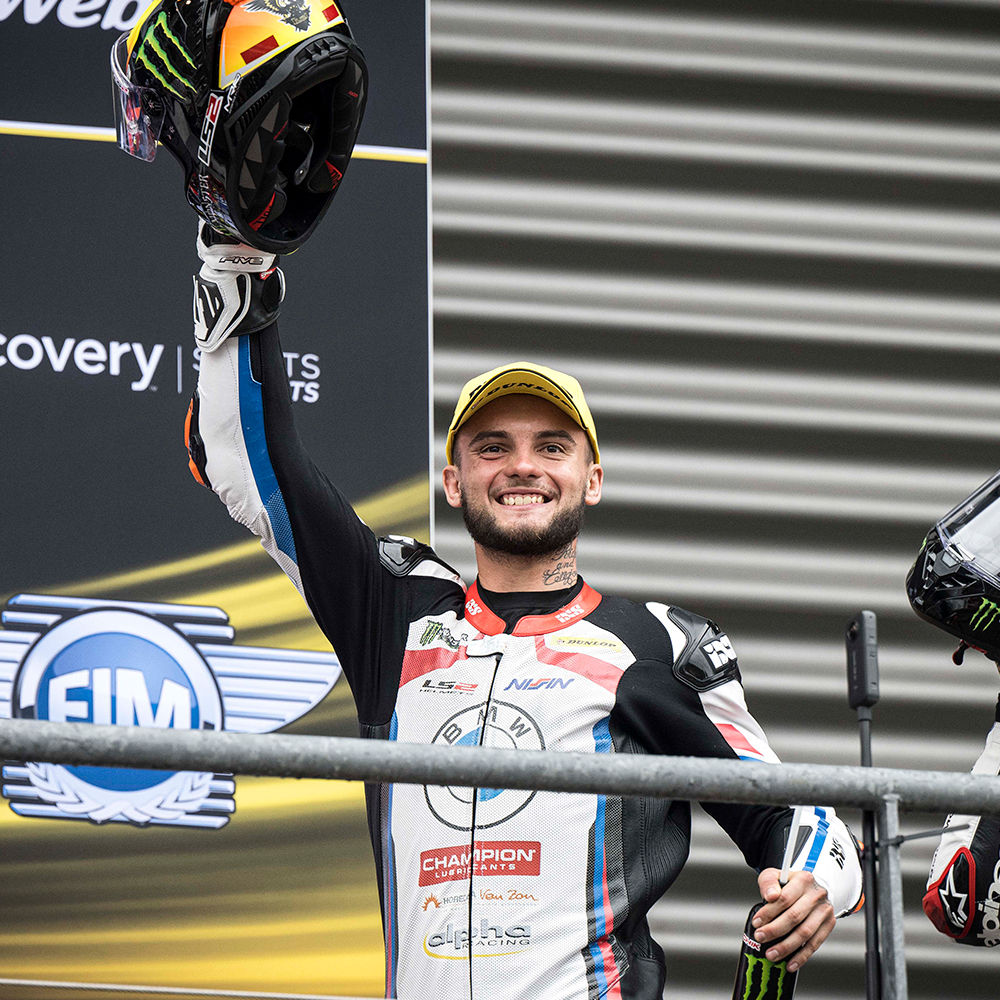 Sylvain Guintoli
Date of birth: 24th of June 1982
Nationality: French
Our new addition for 2024, the 41-year old Sylvain Guintoli has comprehensive experience in various areas of motorcycle racing. He has been a two-time world champion, winning the FIM Superbike World Championship (WorldSBK) in 2014 and the FIM Endurance World Championship (FIM EWC) in 2021. He also spent several years in MotoGP.
Werner Daemen
Team Manager
Team principal Werner Daemen was once a racer himself, reaching the podium in the World Endurance Championship. The Belgian rider also claimed the first international win for the BMW S 1000 RR, in the IDM race at the Salzburgring in 2009. After he retired from racing, Daemen became the full-time team principal at his MRP Racing organisation - celebrating wins in several championships. He and his team have so far secured nine titles with BMW in the IDM and the European Stock 1000 Championship. The extensive experience of Daemen and his team are the key to the successful performances in the FIM EWC.